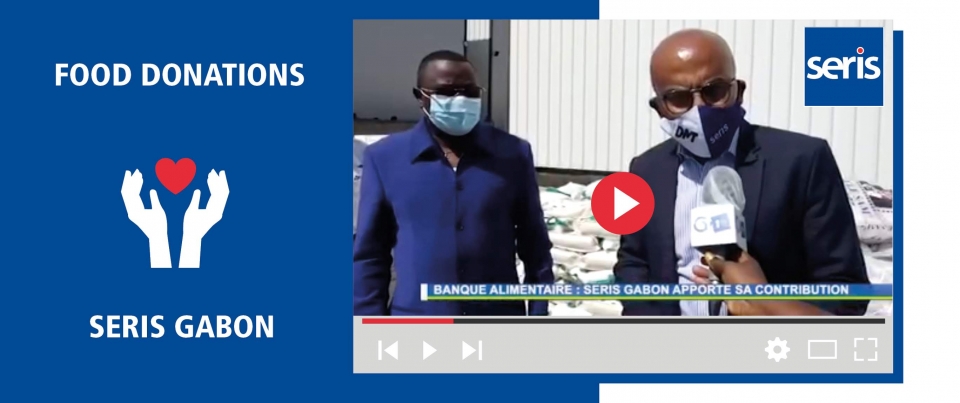 SERIS Gabon contributes to the food bank
In the face of the current unprecedented health and economic crisis, SERIS Gabon made a donation of food consisting of basic necessities in May. A total of 8 tons of non-perishable foodstuffs (rice, cans, sardines, bottles of oil, ...) were collected to be distributed to families in need.
This citizen contribution is part of the appeal for national solidarity launched by the President of the Republic Ali Bongo Ondimba. "We are very happy to participate in this solidarity effort that affects all the people of Gabon," said Victor HATYE, Managing Director of SERIS Gabon. 
The Group is proud of this responsible initiative led by SERIS Gabon and thanks all the staff mobilized for this solidarity action!