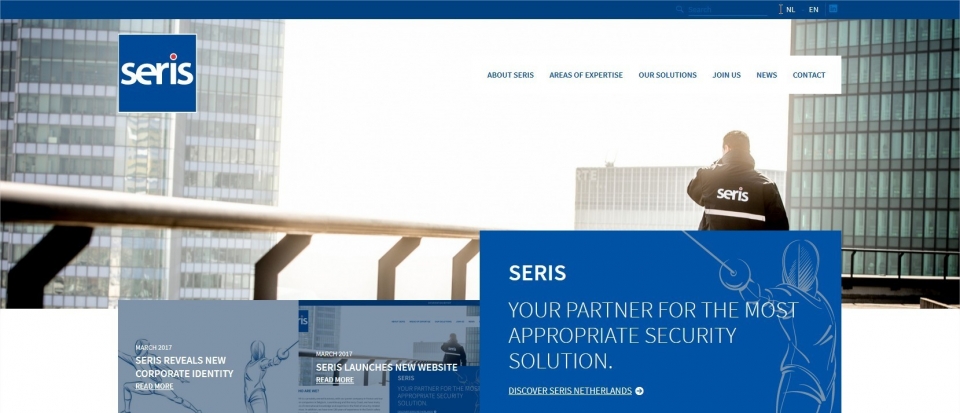 SERIS Netherlands launches its new website www.seris.nl and complements the new digital device of SERIS Group.
Designed in responsive design, this site has an optimized ergonomics, which facilitates navigation and access to information. It offers a wide range of solutions for all possible scenarios (segements).
The Graphic design, breaking with the previous site, is based on the new identity of the Group and utilized the power of visual content to highlight our human capital: our employees!