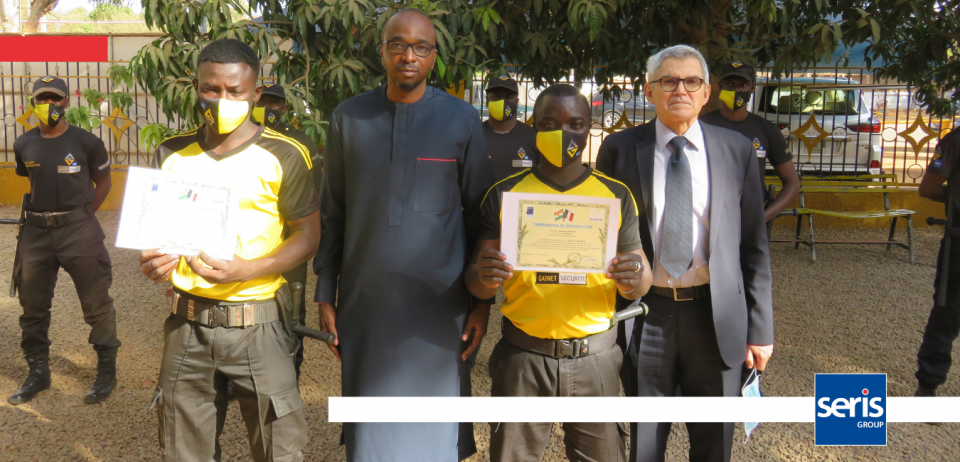 On 26 December 2020, at around 03:00 in the morning, officers Soumana B. and Ismail Y. distinguished themselves particularly well in subduing an individual on the run after an attempted intrusion into the Sonara company, where they were working. They showed composure, initiative and efficiency in the performance of their duties.
Exemplary behaviour was rewarded on the morning of 28 January 2021 on the premises of the GADNET operational base in Niger, where the SERIS Group has been present since 2018.
The director of protection Orano, Jean-Michel CHEREAU, the coordinator of protection in Niger, Thierry de BENTZMANN and the director of GADNET, Modibo CISSE came to testify their satisfaction and full recognition.
Once again, thanks to all the daily actions of our agents who are the strength and pride of our Group.