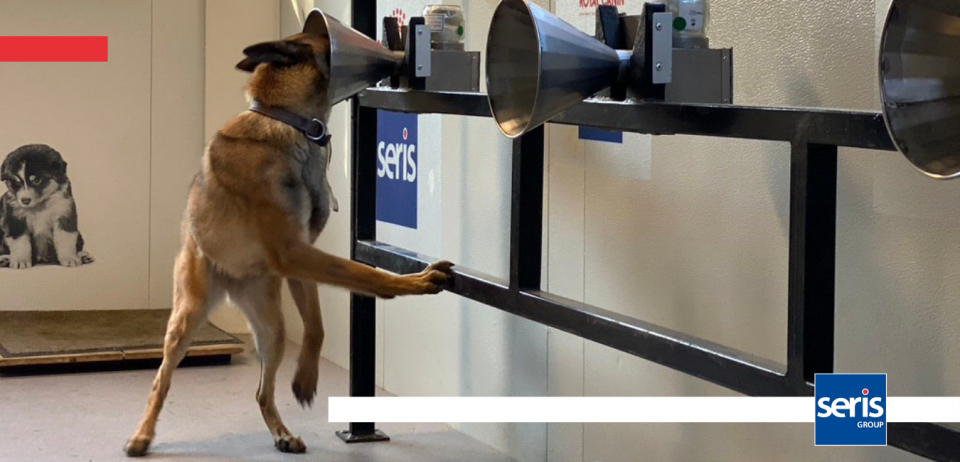 On this 4th of February, World Cancer Day, discover (or rediscover) in less than two minutes the history of the KDOG project, the result of a promising meeting between the Seris Group and the Institut Curie.
Since 2017, dog experts from Seris France have been working alongside the KDOG team in favour of this project, which offers tremendous scientific and medical opportunities.
The dogs, usually specialised in the detection of explosives or firearms, are trained by the dog experts to recognise the smell of breast cancer using a transcutaneous method.
Using wipes impregnated with sweat and placed in jars topped with cones, dogs must be able to tell the difference between a positive and a negative sample. Quickly, the results are there: more than 90% of cancer smell were successfully identified by the dogs. These promising results mark the launch, in early 2020, of a clinical study.
The aim of this study, if conclusive, will be to propose this technique as a pre-test for breast cancer screening in countries and for people with low access to care.
A community project full of hope to which SERIS is proud to contribute.