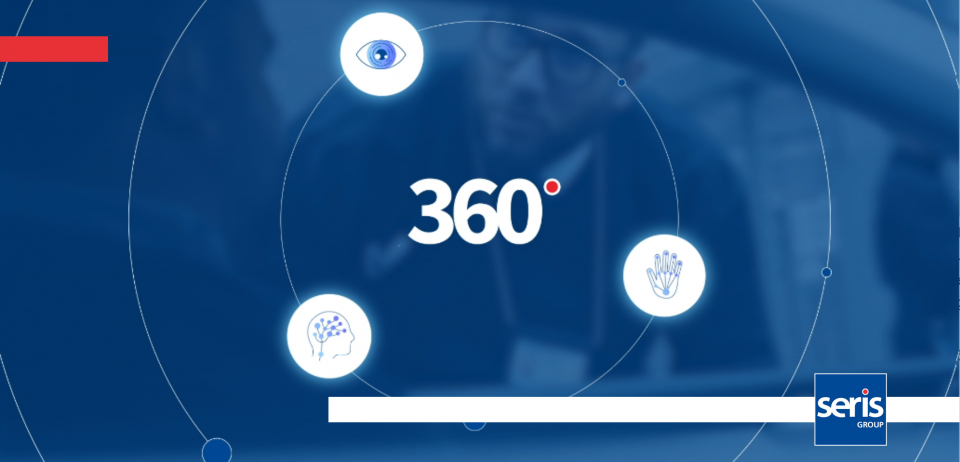 When discussing the future of security, some argue that technology will eventually replace humans. Security has been our business for over 60 years, and this is not our vision. The private security sector is evolving and so is our expertise within the Seris Group.
Combining the best of people and technology  
At Seris, we believe that the human being, with his unrivalled intelligence and ability to adapt, is and will remain an essential part of all security systems. Cameras, detectors, drones, robots and artificial intelligence have become essential allies for the security guard, but these technologies are designed to enrich his job and increase his operational capacity. They make his action ever more effective, and his judgment ever more relevant.... 360° all round!
What is Seris 360°? 
Because technology is proving to be a powerful tool to support officers in various environments, discover how it can add value to the skills and actions of our security officers:
In the DETECTION phase
Highly sensitive, accurate and reliable technologies allow better detection of intrusions, orientation of searches or selection of information before intervention.

In the DIAGNOSTIC phase
Des technologies, reposant notamment sur la puissance des algorithmes d'alerte, permettent de mieux analyser les flux d'information générés par tous les systèmes de détection, fiabiliser la levée de doutes et préparer les modalités d'action.

Finally, in the INTERVENTION phase
Agile and robust technologies can anticipate or accompany humans in their missions in the field, to gain speed and reduce their exposure to risk.
Seris 360° offers a double advantage: improving the working conditions of our agents and offering a better response to our customers' needs.

At every stage, the power of technology and the intelligence of man are indispensable to each other. And, more than ever, we believe that by combining the best of people and technology, we can make the world safer by keeping you safe, wherever you are.
Seris, People and Technology