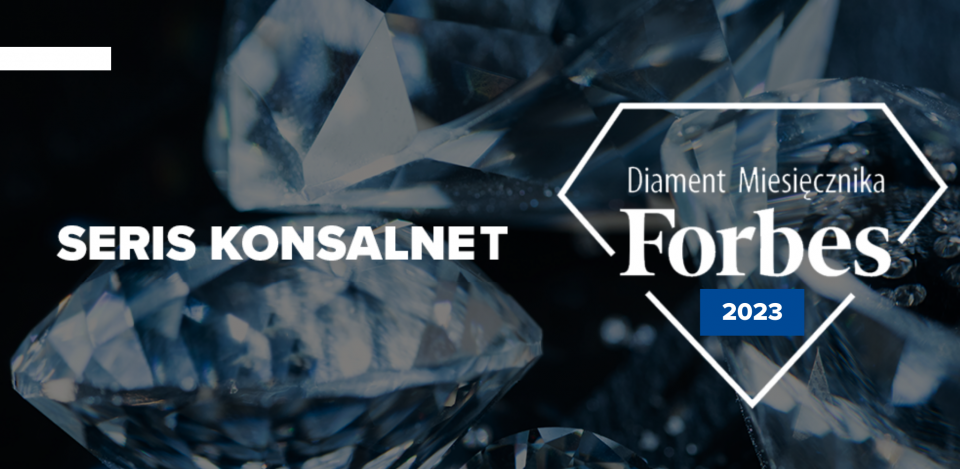 Seris Konsalnet is once again among the winners of the prestigious Forbes Monthly Diamonds 2023! This annual title rewards companies that have increased their value expressed in turnover.
In detail, Forbes Diamonds are awarded to companies with positive financial results and credibility. Companies must also have high current liquidity and not be in arrears according to the Dun & Bradstreet Poland rating.
This award proves the strength of Seris Konsalnet, a strength that is the result of the committed work of all employees of the Polish subsidiary of the Seris Group, and which reinforces the trust of its clients.
Congratulations to Seris Konsalnet, which continues to build on this positive momentum!