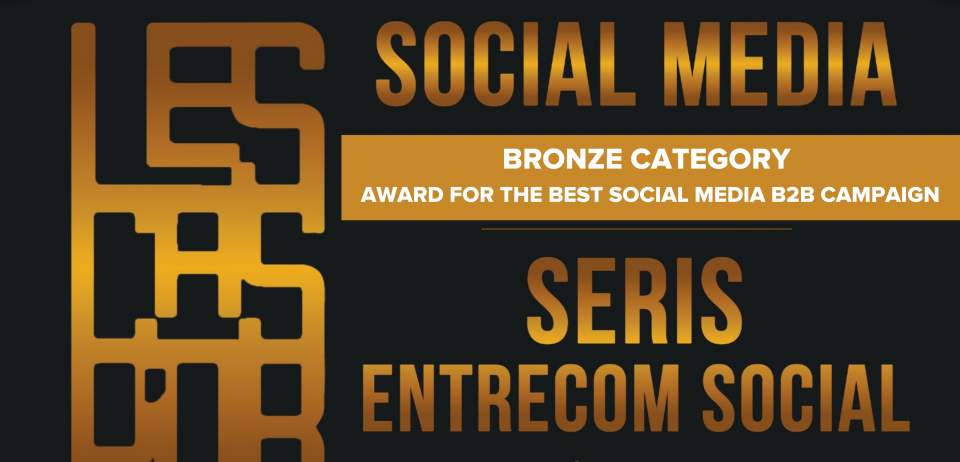 To end this year 2021 positively, Seris is very pleased to announce that the Group has won the 3rd prize - bronze - in the category "Best B2B Social Media Campaign 2021" with the agency Entrecom Social.
The objective of this campaign was to analyse the Group's strengths and marketing actions, in order to propose a strategic plan with the dissemination of a shared corporate identity and a standardised and reinforced presence on social networks.
A great collective success rewarding 18 months of work and commitment from the Seris Group community #WeAreSeris #SerisTeam
Congratulations to the Entrecom Social team and to our Seris communication teams for their daily investment in this project: Seris France, Seris Belgium, Seris Netherlands, Seris Luxembourg and Seris Konsalnet.
Discover the concrete results of this campaign in video: