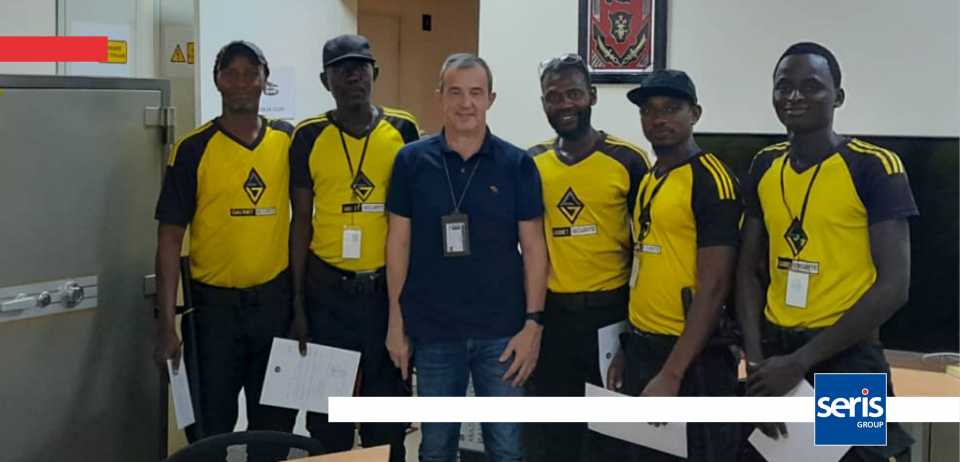 5 agents from Seris Gadnet in Niger, under the leadership of their supervisor, distinguished themselves in the late afternoon of 25 February 2023 by controlling an electrical fire in a transformer at the EUCAP SAHEL mission headquarters.
Their responsiveness and efficiency were decisive. This fire could have had serious consequences if it had spread to all the neighbouring buildings.  
Exemplary reactions and behaviour were rewarded at the beginning of March in the premises of the EUCAP SAHEL operational base in Niger, where the Seris Group has been present since 2014. Jean LAFFITE, Deputy Head of the Security and Duty of Care Department, congratulated all Gadnet agents (Seris Group's Niger subsidiary) for their selflessness and professionalism.
Congratulations to agents Amadou L, Diobono A, Mounkaila A, Boureima H, Hamidou Y and their supervisor Boubacar M for this successful mastery!